The Aclara AM1 and AM2 products were researched and engineered to deliver high performance air filtration with visible-light-activated anti-viral properties.
By using a blend of light-weight scaffolding, nano fiber mat, and photo reactive dyes, our material generates singlet oxygen, rapidly oxidizing virus and bacteria.
The patent-pending material was developed in a top US university lab, tested in a Biosafety Level 2+ environment and sponsored by a NSF emergency grant and Plum Spun, Inc.
Plum Spun, Inc. researches and develops advanced materials for the medical industry. Licensing is available for Aclara AM1 and AM2 intellectual property.
Research and Publications
Filtration development and methodology
Electrospun Nanofibers generate ultrafine pore size allowing for robust mechanical filtration of aerosols.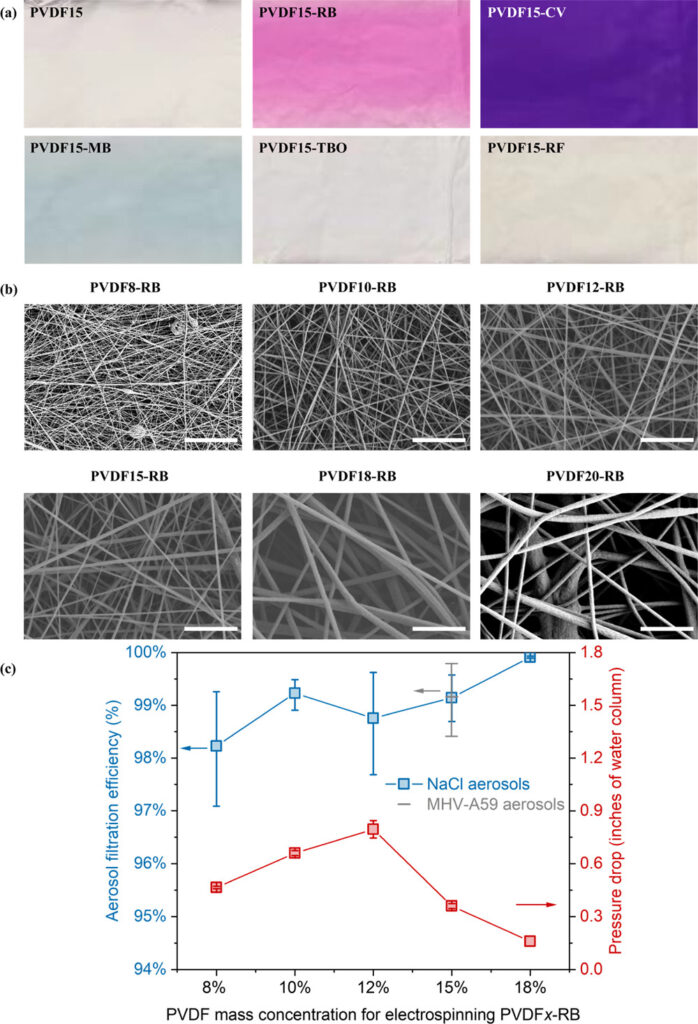 Understanding virus inactivation
Filtered particles interact with singlet oxygen, disrupting the infective and replication capabilities of viruses.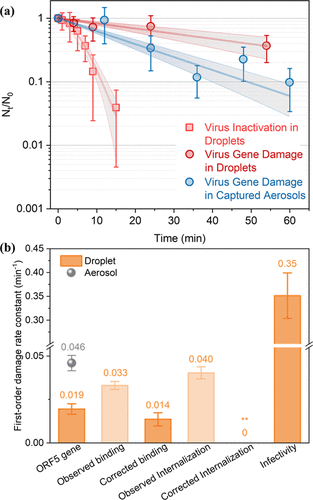 Journals where our research is published
Plum Spun is made up of scientists, engineers, entrepreneurs, hospital executives and investors who have come together to find novel ways to improve disinfection in medical and non-medical settings for pathogen protection.
Our team comes from top US universities, Health Networks, Consumer Products companies and Health Tech companies.
Our team's research is published in the world's foremorel science journals.  Our manufacturing partners come from global institutions focused on innovation and quality.
George Washington University
Health system of Rhode Island
Wharton Business School
Advanced Materials - 20 years
Public Health - 15 years
Hospital systems - 25 years
Entrepreneurship - 15 years